Swiss computer and tablet accessory manufacturer, Logitech, today announced that it has updated its popular Ultrathin keyboard cover for the iPad Air, iPad Mini and iPad Mini with Retina display. The company also added three new cases to its lineup - the Big Bang, the Hinge and the Turnaround.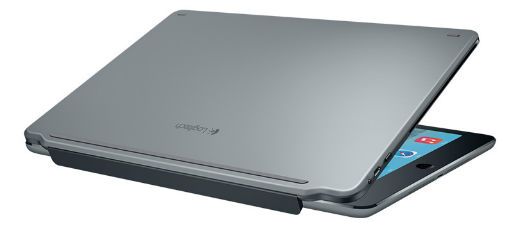 The Ultrathin is a magnetic clip-on keyboard cover with an aluminum backing that matches the iPad. The keyboard connects via Bluetooth and the case features a battery pack that extends your iPad's life considerably. The new version of the Ultrathin is slightly thinner than its predecessor at just 6.4 mm thick. The main upgrade though is the additional viewing angles that are possible, thanks to a new flexible seat
that allows you to tilt the iPad to your desired angle.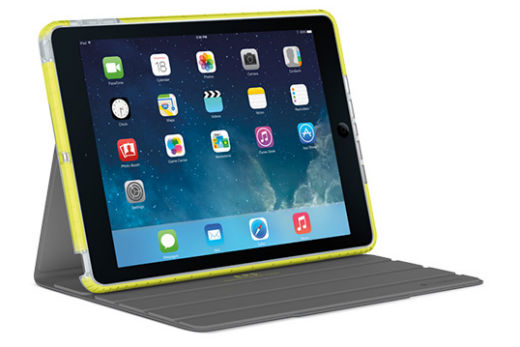 Alongside of the Ultrathin, Logitech announced the Big Bang, Hinge and Turnaround iPad cases. The Big Bang case, as its name implies, is a heavy duty case built to resist the kind of impacts that might occur when, say, children are playing with your iPad. It actually surpasses the military's drop standard, and can withstand drops of up to 1.4 meters. Despite its beefed up protection, the Big Bang is still only 16 mm thick. It also has a stand that allows for multiple viewing angles. It is available for the iPad mini and iPad mini with Retina display as well.
The Hinge and Turnaround cases are available for the iPad Air, mini and mini with Retina display. The Hinge is a folio style case with a nice fabric cover. It is extremely flexible, and that allows the user to view from any angle within a 50 degree range (15° - 65°). The Turnaround looks like a "professional clutch" when closed. When opened, it allows for multiple viewing angles and lets the user rotate from portrait to landscape positions.
All of these cases are currently available for pre-order at Logitech's site: