MagBak, the creators of the MagStick, have resurfaced with a new Kickstarter campaign to fund a second "world's thinnest mount" for the iPad. The MagBack is an iPad mount that can adhere itself to "most metal surfaces". The mount features a minimalist and thin design that adds very little bulk to your iPad Air or iPad mini, and it also protects the back of your tablet while doubling as an easy to hold grip.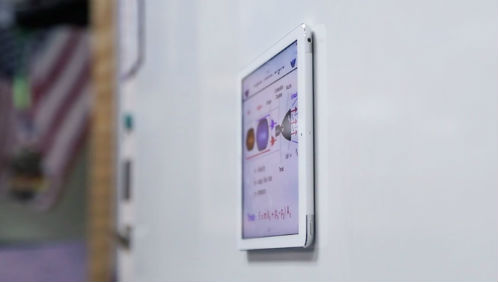 The MagBak iPad mount has already doubled its goal of $15,000 with 590 backers, but you can still get in on the action and pre-order either the MagBak Air or Mini with a $34 pledge. The "Basic Bundle" will nab you any color MagBak mount plus an additional MagStick mount.
The Kickstarter campaign is kind of confusing since the official description keeps switching between the name "Magbak" (or MagBak) and "MagBack". The only difference between the "MagBack" and "MagStick" seems to be that one is for metal surfaces, and one is for non-metal surfaces. You can attempt to sort the Magbak/MagBack/MagStick madness for yourself by visiting the official KickStarter page.