Marvel Entertainment has released Marvel Run Jump Smash for iOS devices. The game is an endless runner title that looks a lot like Jetpack Joyride. Users can play as Iron Man, The Incredible Hulk, Captain America and Black Widow. The official game description says you can unlock additional super heroes such as Spider-man, but according to the customer reviews section they are pretty hard to achieve. There are also a lot of complaints about bugs and crashes, so you may want read a few reviews before deciding to buy the game.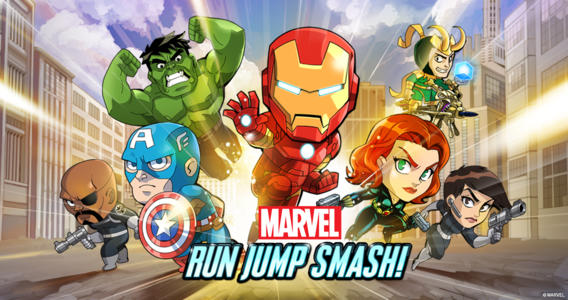 In the game, players must use different super heroes to take down various super villains from the Marvel universe. Each character has a special attack, and users can earn coins to upgrade their characters and buy power-ups. Marvel Run Jump Smash features leader board support, iconic Marvel locations, and the official app description promises more super heroes and locations will be added in future updates.
You can download Marvel Run Jump Smash from the App Store for $0.99. The game requires iOS 7 and an internet connection to play.