We've been awaiting the arrival of the modulR case system since we first featured it back in late March. modulR is an innovative case system that allows a single iPad case to be used with a variety of accessories to achieve a number of different functions. Coupled with its accessories, the modulR case can function as an iPad stand, an iPad wall mount, an iPad swivel arm mount, and an iPad car mount (though the accessory providing the latter two features aren't yet available).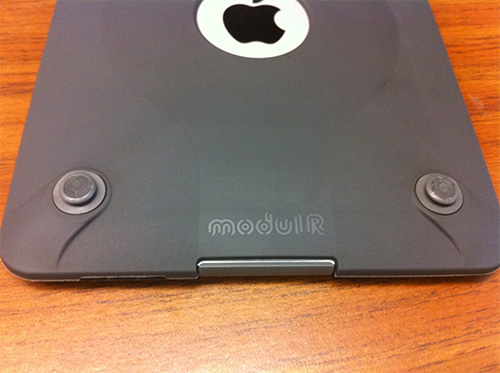 modulR arrived in our offices late last week, and a busy weekend prevented us from getting a first look until this morning. That said, we got to spend a bit of time with the modulR case, the modulR Quick Stand, and the modulR Slim Mount this morning. We've put together a quick first look for those of you who also have had your interest piqued by the modulR system.
Below you'll find a 15+ photos of the modulR case and its accessories (with more possibly to come). We've included a variety of angles and close-ups, to hopefully give you a good idea of what the folks at modulR have put together, in advance of our detailed review.
iPad in modulR case, seen from front.
So far, there are things about modulR we like, and things we don't, but we remain excited about the possibilities and eagerly await the modulR Swing Arm to complete the big picture. Right now, modulR is offering a starter package that includes everything seen below for $99 (only one Quick Stand, though, you'll see 2 in the pictures below). We've yet to see anything come along that offers the amount of functionality you can get from this system for the current price tag.
Much more to come in our detailed review, coming soon. If you'd like to see more photos (coming soon) of the modulR system, ask questions, or discuss the case and accessories -- head to our current forum thread on the modulR system.
Official site: http://www.modulRcase.com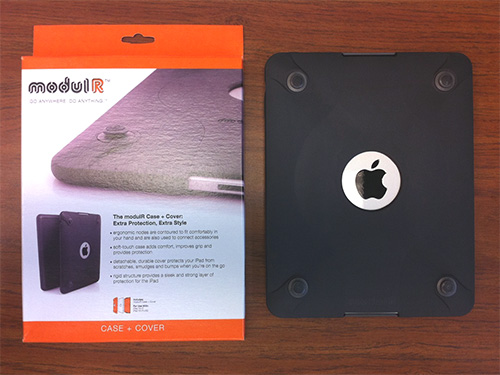 iPad in modulR Case with box pictured.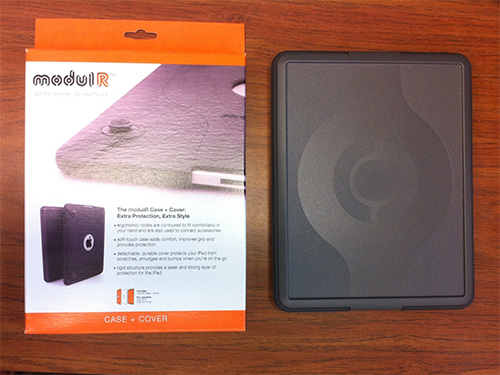 modulR Case with front cover on and box.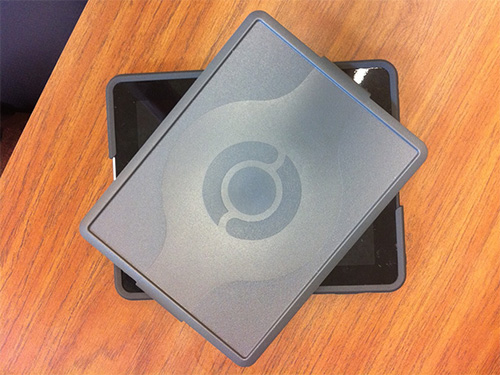 iPad in modulR Case, cover detached.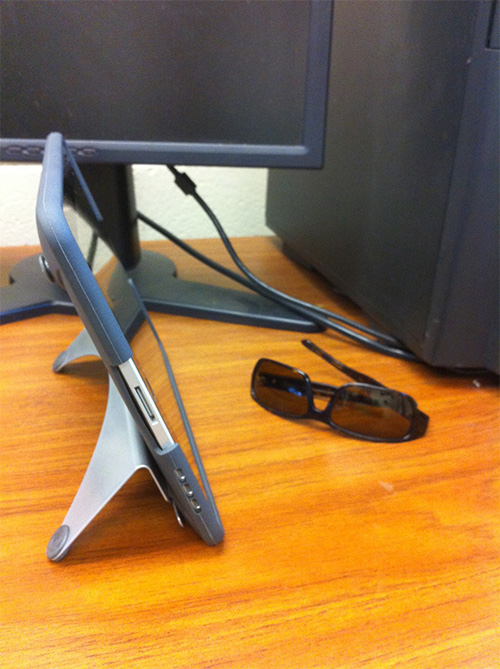 modulR Case in silver Quick Stand, Quick Stand in orange also pictured.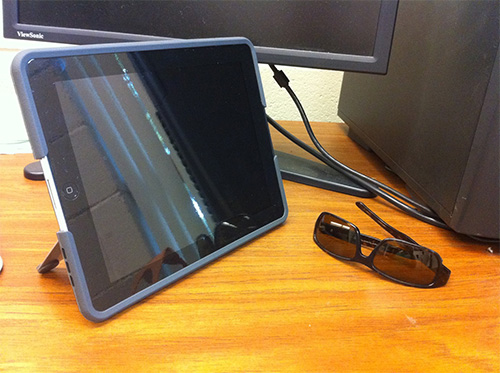 Another view of the modulR case sitting in the Quick Stand.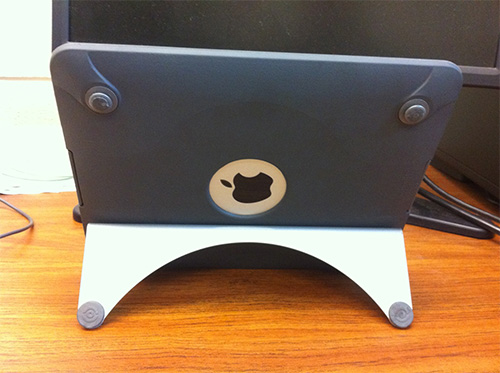 A rear view of the modulR case in the Quick Stand.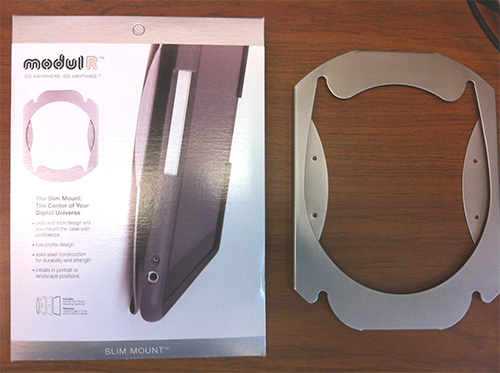 modulR Slim Mount box and mount itself.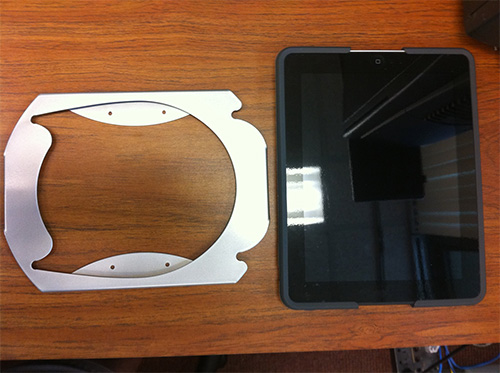 iPad in modulR case, next to modulR Slim Mount.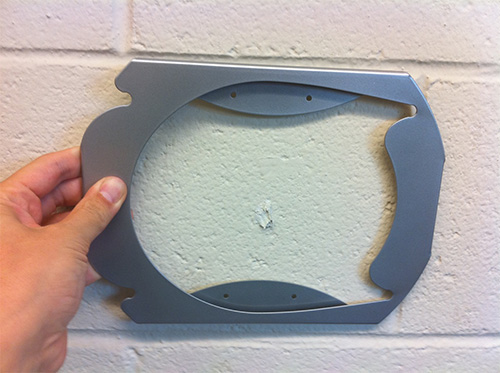 A crude idea of how the Slim Mount mounts to the wall.
A view of the modulR case clicked into the Slim Mount.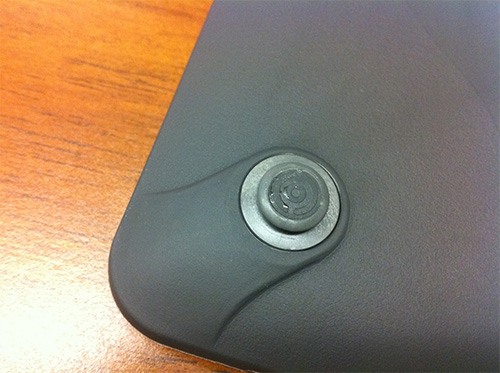 A closeup of modulR's nodes.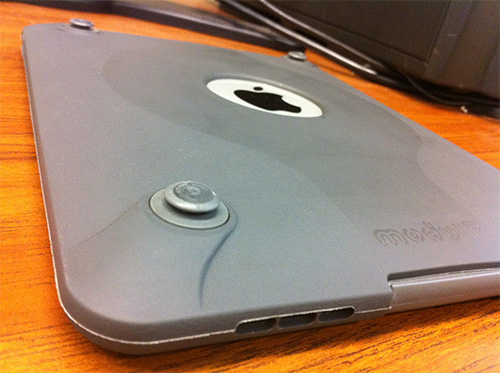 Another view of the modulR nodes and case.
Rotation toggle access.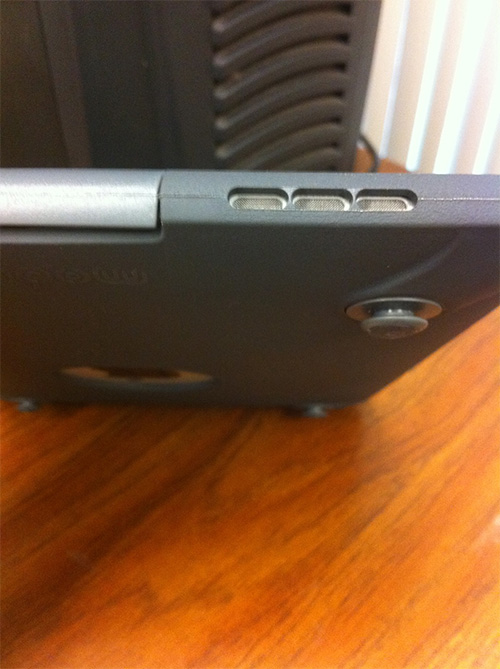 Speaker and microphone access.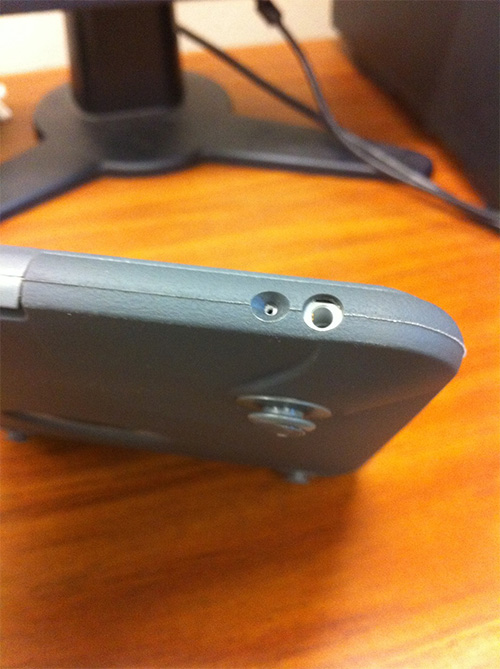 Microphone port access.