Developers working with Apple's unreleased iOS 5 software have uncovered more details about the next-generation iPad device, and the possibility that the iPad 3 may feature "Retina Display." TechUnwrapped reports that iOS 5 for iPad contains 1,536 x 2,048 resolution images in the Twitter and Newsstand.framework, which is double the image size displayed by current iPad models (1024 x 768 pixels).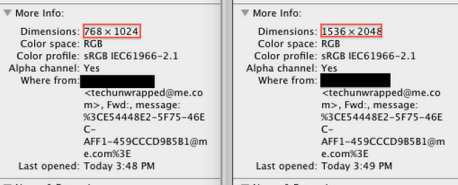 TechUnwrapped says if this larger resolution is intended for the next iPad then it will most likely feature Retina Display, however, since the images can only be found in the Twitter.framework, it doesn't support the belief that the next-generation iPad will launching with iOS 5 this fall.
This is not the first time people have used information gathered from the iOS SDK to start Retina Display rumors. TechRadar points out that the same "dimension options were also spotted for some iPad app icons back in January, and the Retina Display-less iPad 2 has launched since then." However, 9to5Mac says the images are a "strong indication" that there will be Retina Display.
People have been hoping for an iPad with Retina Display ever since it launched last summer with the iPhone 4.