Both Cygnett and Otterbox have unveiled their new cases for Apple's iPad Air. Cygnett has released a dual-view stand case for $50, a basic folio case for $40, a folding stand with different flexible viewing positions for $40, a dual-pyramid folding stand for $50, and an origami-inspired case for $60. And Otterbox is currently accepting pre-registration for their Defender Series iPad Air cases.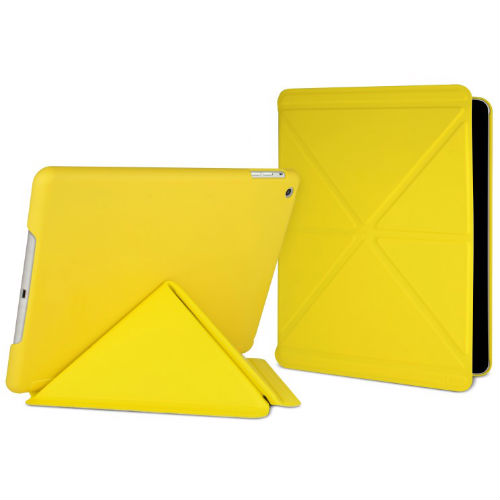 Cygnett's Pardox Sleek is available in black, pink, yellow and light grey, and features a rubberised finish cover and microfiber inner to protect the screen from scratches.
The Paradox Texture is available in charcoal and blue, and features a soft textured finish that mimics cracked granite.
The Paradox Lux is available in black/purple and red/white, and can be folded into multiple viewing angles so you can easily read, play games or watch movies on your iPad Air.
The iPad Air Vintage case features a classic tailored design with contrasting dark and light vegan leather. It is equipped with a buil-in stand and a magnetic strap to keep the cover closed when not in use.
All of Cygnett's iPad Air cases are available now from Cygnett.com.