It only took about a month, but Netflix finally released its updated interface for the iPad. Originally launched on Android tablets and the Amazon Kindle Fire, Netflix version 2.0 offers a better experience while browsing and selecting movies.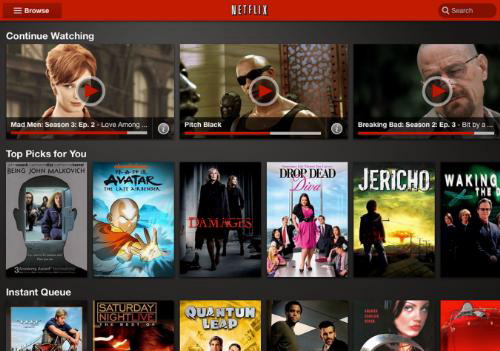 The new interface displays twice as many movies than the old interface did, and addresses stability issues. Version 2.0 is available for devices running iOS 5.0 in Latin America, the U.S. and Canada. The app is free to download, but requires a monthly fee to access Netflix's streaming services.
Netflix also announced the addition of Netflix "Just for Kids" on Apple TV via their blog. It's a dedicated section that offers TV shows and movies for children 12 and under.