Netflix rolled out an improved Android app today, and promised iPad owners would be getting the same "new tablet experience" in a few weeks. The app's release coincides with the launch of the Kindle Fire and Barnes & Noble NOOK Tablet. The new app aims to offer a better experience while browsing and selecting movies. The movies will feature larger artwork making it easier to swipe through using the iPad's touch screen interface.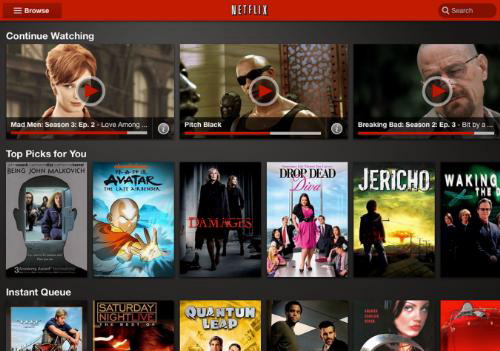 Neil Hunt, chief product officer at Netflix, said "the new Netflix interface offers a significant improvement in browsing and searching for TV shows and movies to instantly watch."
Netflix joins Hulu, ESPN, Rhapsody, Pandora, Facebook, Twitter, plus many more, on an impressive list of apps available for the Kindle Fire. The Amazon tablet ships today (November 15th), and retails for $200.