This was a big week for iPad releases and mobile gaming as a whole with San Diego Comic Con kicking off on Thursday. Here are some of the big stories that broke this week. On Tuesday, Blizzard Entertainment opened the first wing of the Curse of Naxxramas expansion for Hearthstone: Heroes of Warcraft. The Arachnid Quarter is free to play, but the next four wings will cost 700 gold per wing or $6.99 per wing. There are also bundle packages available for those who want to open all five wings at once, but they do not give you early access to the remaining four wings which will be opening weekly for the next four weeks.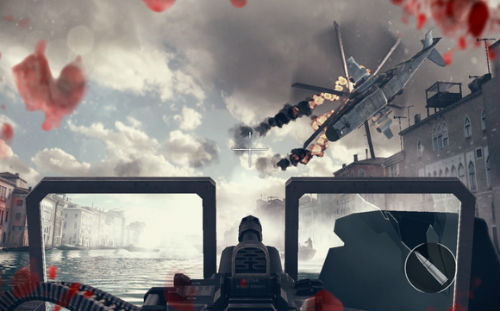 AMC and Next Games released a very brief teaser trailer (see below) for The Walking Dead: No Man's Land. AMC will be previewing the game at Comic Con booth #4237.
Bandai Namco is unveiling three games in San Diego at booth #121. The games include a collectible card game called Outcast Odyssey, Pac-Man Friends and a mobile version of the 2010 Xbox Live title Pac-Man CEDX.
In celebration of Comic Con, Marvel is offering a special deal for its Marvel Unlimited subscription service. New customers can purchase a month of the service with access to over 15,000 digital comics for only $0.99. You can learn more about the Marvel Comic Con deal here.
Rovio Entertainment also released a teaser trailer for its upcoming Angry Birds Transformers game at Comic Con.
Here's a quick look at some of the games released for the iPad through 07/20/14 to 07/26/14. Apple's Free App of the Week is Teenage Mutant Ninja Turtles: Rooftop Run. The game will be free on the Apple App Store until 07/31/14. Nickelodeon this week also released a new Turtles game based on the upcoming movie. Also don't forget to check out our weekly App Store recap every Saturday for all the weekly universal releases, jailbreak tweaks, App Store news and important app updates.
Modern Combat 5: Blackout ($6.99) (Universal app) The long awaited first person shooter from Gameloft is already receiving good reviews from IGN, Pocket Gamer and more. The game features single player and multiplayer campaigns, and players can level up four customizable classes across both modes. This means weapons and experience earned on a single player level will be carried over when playing multiplayer. The game also features some of the best graphics seen in a mobile release, Squad vs. Squad matches, global squad chats, and everything gamers love about FPS titles.
Indiginauts (Free) A cute looking point and click adventure game with the most brief App Store description ever written. It's free, so I guess there's no harm in giving it a spin.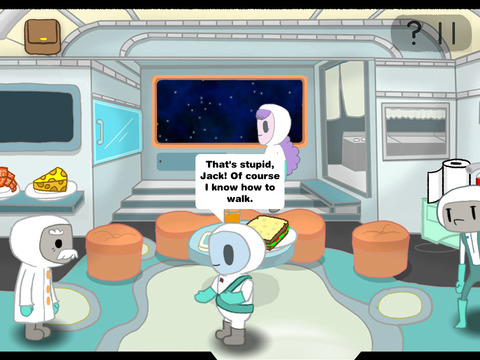 Fix a toilet, repair a reactor, save the world? This point and click adventure follows repairmen who just want a job, but end up getting stuck in problems that save the galaxy.
Astro Duel ($2.99) Battle against two to four players in this Asteroids-like game. It features several different battle arenas, gamepad support and the ability for two players to play on one iPad.
Funny Yummy ($2.99) A book app for children that features six interactive lunchtime stories starring cute little animals.
Dark Man 143 (Free) A side-scrolling adventure game where you must master the art of slaying deadly monsters. The game features unlimited gameplay, power-ups and coins to collect.
Music Apps
- Caramel - Crunch and Crusher Effects Processor ($4.99) Caramel is a stereo distortion, crusher and fattener effect designed for Audiobus and Inter-App Audio. Caramel is perfect for adding lo-fi grit and punch to drums, bass, synths, guitar and more.