Lost in all the hoopla surrounding the new iPad Retina display is the fact that the third generation iOS tablet comes with Bluetooth 4. Although this feature has been somewhat overlooked, the addition of the latest and greatest Bluetooth technology to the iPad is significant. Apple's iPhone 4S, launched in October, was the first smartphone to support the new standard.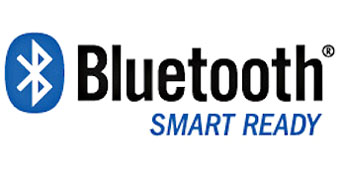 Now that the iPad 3 has Bluetooth 4 what does this mean? The latest Bluetooth is dubbed Smart Ready, which means that wireless devices in the pipeline are going to be capable of connecting with the iPad using much less power. Bluetooth Smart will broadcast data in low-power radio mode, making the technology perfect for things like security sensors, key fobs, watches and heart rate monitors.
In fact, a wide range of miniaturized peripherals will soon hit the market with batteries that will last weeks, months, or even years between charges. This means the iPad can continually receive and interpret data from these external devices, installed all around us. Bluetooth 4 even supports automatic syncing of information once the device is authorized to pair with the iPad whenever the tablet is in range.
Like some current full-powered Bluetooth devices, Smart Ready accessories will use different iOS apps to display and manipulate the data received. Bluetooth 4 is backward compatible with full-powered Bluetooth devices, so the iPad has flexibility to connect to current as well as future Bluetooth headsets, keyboards, and sensors. Apple has already included Bluetooth 4 on several of its computers in addition to the iPhone 4S and the new iPad.
When Bluetooth Smart devices begin to hit the market, iPad owners will stop talking about the Retina display as the full potential of Bluetooth 4 becomes apparent in the home and workplace.