iOS users should expect a busy holiday season on the App Store as developers race to get their new apps released before Apple's 2014 iTunes shutdown takes place on December 22nd. There will most likely be a flurry of apps and games released next week, which is good news for anyone stuck traveling to boring family gatherings. There were also a few big universal titles released this week, such as Marvel Contest of Champions and The Hobbit: Battle of the Five Armies - Fight for Middle-earth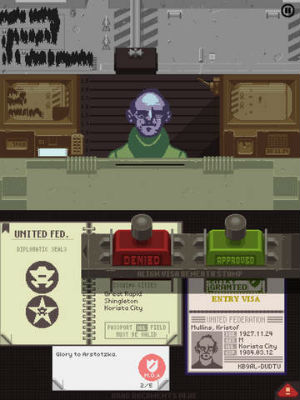 As you also probably already know, Blizzard released the first expansion to its collectible card game Hearthstone on Monday. The new set called "Goblins vs Gnomes" includes 120 cards that players can purchase for gold or real-world currency within the game. You can learn more about the popular strategy game and the expansion by visiting Battle.net.
Mode 7 Games announced this week that its turn-based strategy game Frozen Synapse will be getting an iPhone version January. Frozen Synapse is currently only available for the iPad. You can download it now for $9.99 on the App Store.
Here are this week's most noteworthy iPad app releases for 12/07/14 to 12/13/14. Apple's Free App of the Week is Space Cube. The game will be free on the Apple App Store until 12/18/14. Also don't forget to check out our App Store recap every Saturday for all the weekly universal releases, jailbreak tweaks, App Store news and important app updates.
Papers, Please ($5.99)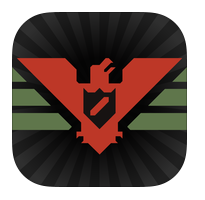 The award winning PC title makes its way to the iPad with censored nudity, but its bleak dystopian story still remains intact. Players take the role of a border patrol agent for the fictional state of Arstozka, who must stop illegal immigrants from entering. Papers, Please was named the best game of 2013 by The New Yorker and has earned rave reviews from various video game websites.
Panmorphia ($0.99)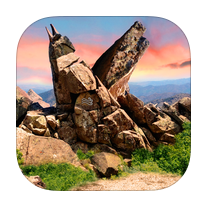 Point and click adventure game
• The Legend of Panmorphia •

The legend goes that in each generation a child is born, a sentinel, bound to the land of Panmorphia and the four elements that govern it.

The sentinels have the ability to wield each element and transform themselves into an animal that best represents it.

With the use of the amulet they are able to combine all four elements and travel through the aether.

They are called upon for help in times of need.
Mickey's Magical Maths (Free)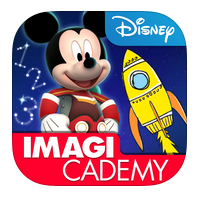 Join Mickey and friends on an amazing space adventure for an endlessly engaging and interactive way to do maths! You can help Mickey build rockets while working with shapes, practise counting skills to train robots with Minnie, use a number line to help mischievous aliens wake up Donald, problem solve with Daisy and silly sleepwalking aliens, and sort space jellies by colour and shape with Goofy and his galactic recycling machine!
More iPad-only Apps and Games
PDF Office - Create, Edit and Annotate PDF Documents (Free)
Its power rivals the best desktop apps such as Adobe Acrobat, while carefully designed touch based interface lets you make fast and easy editing.

+ Transform your timesheets, surveys, contracts into interactive PDF forms

Create easily fillable timesheets, surveys, contracts and other forms that you or your employees can complete on their computers, iPhones and iPads. These documents can contain various information fields, dropdowns, checkboxes, signature fields and even calculations and actionable buttons. You can update them regularly and distribute new version to your workforce via email or cloud services like Dropbox, Box and SkyDrive.

+ Explore the best PDF annotation tool available on iPad

Perform any type of markup necessary to complete your work be it document review, form filling or signing a contract with customer. From highlights to stamps to handwriting support, PDF Office has every tool you might need to do the job. Leave all physical documents in the past and go completely paperless in your life.

+ Use your iPad to scan documents on the go

Paper documents, receipts, checks, agreements, rentals, dashboards - PDF Office does a great job scanning all sorts of papers and digitizing them whenever you are. It just takes a few taps so that you have a great-looking PDF file in seconds. You can even transform your scans into interactive PDF forms with automatic form fields detection.

+ Save documents, spreadsheets, presentations and web pages as PDFs

That's right, PDF Office can create great PDFs from almost any file type, including iWork and MS Office files, photos and web pages. Use to convert email attachments, files from other apps, documents on Dropbox, Google Drive and other sources to PDF. The results are accurate and 100% secure.
The Adventure Creature ($3.99)
Create, Edit, Code, Play and Share your own Graphic and Text adventures with TAC (The Adventure Creator).

The Adventure Creator makes it easy to create interactive adventures on the iPad with a simple to use, intuitive interface. Create your own worlds and add images and objects. Add interactivity through a simple programming matrix. Play your games and share them easily with others via airdrop or any cloud based solution (or email!).

TAC allows you to add your own objects, descriptions, verbs and conditions giving you limitless possibilities for adventure game creation. Be imaginative and creative with the puzzles and challenges you put into your games!

Games can be shared through airdrop (or any cloud based solution) as locked or unlocked files. Unlocked files can be edited and shared for collaborative projects, locked projects cannot be edited, so your adventure game puzzles have to be played to be solved!

TAC offers exciting ways for teaching coding concepts through its simple to use coding matrix, but can be used to simply create wonderful worlds with images with limited interactivity for very young children.

TAC features: text and icon interaction, animated icons, a simple and intuitive coding matrix, add your own locations, graphics, objects, verbs, markers, counters and conditions.
Photophore Synth ($4.99)
Photophore is a unique instrument that uses flocks of up to 100 sound generators to create rich, organic synthesizer sounds. By controlling the behavior of the flocks you can make Photophore sound like a choir of synthesizers or, at more extreme settings, a swarm of angry insects.

Unlike other digital synthesizers, Photophore creates warmth and character in a completely new way. Instead of modeling analog circuits, it models animal behavior. Photophore's sound engine is made up of flocks of oscillators that move through a virtual three-dimensional environment. Their motion is controlled by a special behavioral algorithm and physics simulation that keeps the oscillators in tune with each other, but allows for a certain amount of natural drifting and detuning. This creates rich timbres that are perfect for crafting massive bass sounds, complex pads and searing leads.

You can interact with the oscillator flocks by controlling their behavior – how much they try to flock together, how much they avoid each other, their speed, and how much turbulence is in their environment. Oscillators will flee from your touch, so you can create extreme pitch modulation and more chaotic effects by simply swiping across the screen.
FM4 ($0.99)
FM4 is a four operator FM synthesizer for iPad. Modelled on the popular DX series from the 1980s FM4 provides the same gritty sound, with a modern interface, and without being bound by the limitations of the original units.

Every aspect of the hardware — from envelope curves to sine-table sizes and quantisation errors to digital-to-analogue converters — has been meticulously analysed, in order to recreate the raw and dirty sound of the original units.

The interface of FM4 has been carefully thought-out and is simple and intuitive, yet powerful — with every parameter being available on a single page. No menus, tabs, or jumping from page to page.

FM4 is capable of producing a multitude of sounds, ranging from punchy basses, crystal-clear bells, and lush pads, to organic textures, striking drums, and piercing leads.