It has been awhile since we looked at the newest iPad releases in the App Store because there haven't really been any to speak of, however, Nintendo and The Pokémon Company have changed all that by releasing the first Pokémon game for mobile devices. The popular collectible card game Pokémon TCG Online is now available on the App Store for the iPad. This marks the first time Nintendo has embraced mobile gaming, even though the company didn't create the game specifically for mobile devices.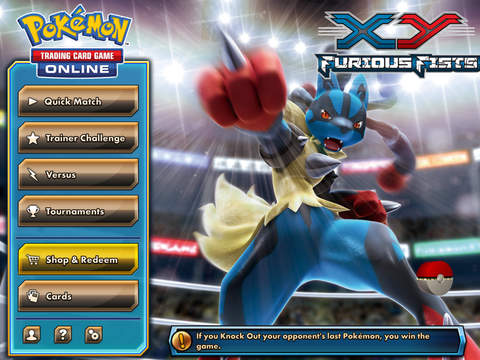 Pokémon TCG Online is just an extension of the online version of the game for Mac and Windows. Players can now access their Pokémon Trainer Club accounts and use their stored decks on both their iPad and computer. The iPad version doesn't offer anything new, besides the ability to play the game on your iPad. Pokémon TCG Online requires an internet connection, so you can't even really play it on the go, a Retina display iPad and iOS 7.0 to work. The game is now available to download for free on the App Store.
Here's a quick look at the rest of the noteworthy apps and games released for the iPad through 09/28/14 to 10/03/14. Apple's Free App of the Week is Fragment - Prismatic Effects. The game will be free on the Apple App Store until 10/10/14. Also don't forget to check out our weekly App Store recap every Saturday for all the weekly universal releases, jailbreak tweaks, App Store news and important app updates.
Galaxy Trucker ($4.99)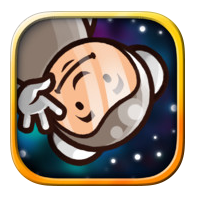 Galaxy Trucker, the award-winning board game by Vlaaďa Chvátil, is landing on your iPad! Build space ships, dodge meteors, and fight off bad guys, all in a quest to be the trucker with the most cosmic credits at the end of the game.

This digital version can be played with up to three other players, either online or on one shared iPad. A turn-based building system designed especially for this app allows pass-and-play or asynchronous online play. You can also play real-time games online using the traditional building method of grabbing stuff and attaching it to your ship as fast as you can.

For solo play, the app offers a dozen AI personalities and a special campaign mode in which new players can learn the game and experienced players can discover new challenges. The non-linear storyline offers hours of trucking fun as you meet quirky characters and explore the Galaxy.

So head to the space station, grab the best components, and build a great-looking ship ... ideally one that can reach its destination. You'll need cannons to fight off bad guys, shields to protect you against meteors, engines to rocket ahead of the other players, and lots and lots of cargo containers to hold all the goods you pick up along the way. It's time to become a galaxy trucker!
iProphet ($9.99) (Music App)
iProphet recreates the unique sound of the classic Sequential Circuits Prophet VS synthesizer. The Prophet VS's rareness and classic digital sound make it a mainstay for those who can find them and a seemingly out or reach dream for those who cannot. The sound is purely classic crisp digital sound that easily stands on its own, but at the same time is the perfect compliment to the sound of analog synthesizers. It brings the crystaline vintage sound of four digital oscillators and allows sculpting them using a creamy & warm multimode filter. You can morph the sound of the 4 oscillators using the joystick or the vector mode and the vector envelope.

The iProphet is great for evolving pads, sharp leads and super punchy digital bass sounds and comes with over 500 presets created by some of todays best sound designers. You can also swap presets between iProphet and Arturia's Prophet V synthesizer which allows you to work on the iPAD and finish in the DAW of your choice.

iProphet supports Core MIDI, interapp-audio as well as Audiobus technologies for perfect integration.

iProphet is also a Tabletop Ready app. You can use it exclusively or along side your favorite Tabletop instruments.
PRY ($2.99)
Pry is a book to watch and a film to touch. A hybrid of cinema, interaction and text, it follows James, a demolition consultant, six years after his return from the First Gulf War.

Created exclusively for the iPad, Pry moves beyond eBook imitations of print. What happens when instead of turning a page, the reader must force open a character's eyes or grasp his buried memories to progress?
Astro Party (Free) This game is universal but has up to 4 players on the iPad.
A local multiplayer party game. Ships can only turn right. (whaaaaa?)

Two players on iPhone. Up to four players on iPad.

- Two button controls
- Three game modes
- Dynamic arenas
- YOUR SHIP A SPLODE