Having a Bluetooth keyboard for your iPad can be great. Using one that is light, slim and protects the iPad in transit is even better. ZAGG impresses again with their latest iPad keyboard case, the ZAGGkeys PRO. Building upon the success of the original ZAGGmate, the latest keyboard cases are designed to seamlessly match Apple's tablet form factor.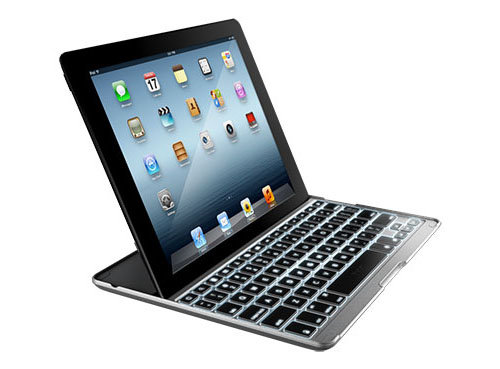 Built for the iPad 2 and new iPad (3rd generation), the ZAGGkeys PRO features a thin profile only 0.24 inches deep. Constructed of aluminum, when not in use the case magnetically attaches to the iPad protecting the glass screen from damage in transit. Besides weighing less than a pound, the ZAGGkeys case matches the look and style of the iPad, and holds the display up in portrait or landscape mode.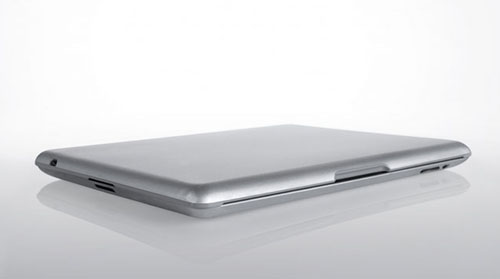 The ultrathin patented keyboard offered by ZAGG connects directly to the iPad with Bluetooth 3.0. Despite the compact size of the ZAGGkeys, the built-in rechargeable battery lasts months between charges. The ZAGGkeys PROplus model even features a backlit keyboard for typing in low light situations, evoking the MacBook Pro look. When opening or closing the case, the ZAGGkeys will even use its magnet like the Apple Smart Cover to automatically wake or sleep the iPad.
Both the ZAGGkeys PRO and the ZAGGkeys PROplus are fully compatible with the iPad 2 and iPad 3. Even though the keyboard adds just millimeters to the iPad's size, the keys are designed to provide a natural typing experience. ZAGG also included several iPad-specific function keys to make using iOS even easier in conjunction with the keyboard and touch screen. As if the Apple-like aluminum design and backlit keyboard weren't enough, ZAGG has made an incredibly portable product even better with Bluetooth 3.0 and a Smart Cover magnetic enclosure.
ZAGGkeys are now available from the ZAGG website with free shipping. The ZAGGkeys PRO runs $99.99 and the ZAGGkeys PROplus with keyboard backlighting is priced at $129.99.