With the iPhone 6 launch date quickly approaching, there has been much talk of Apple's new A8 processor, which analysts across the board expect to inhabit the new handset. If that is the case, then we can expect the next generation of iPads, including the iPad Air 2, iPad Pro and new iPad mini, to be equipped with it as well. This is no small detail, as the A8 apparently blows the A7 out of the water when it comes to speed.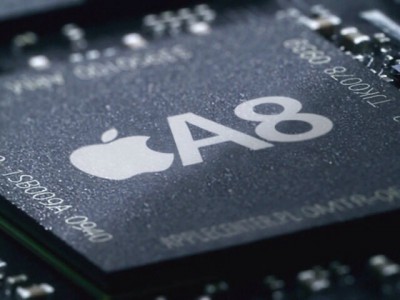 According to Chinese site cnBeta, the A8 will surpass 2.0 GHz, perhaps reaching 2.6 GHz. Currently, the iPhone 5s and iPad mini with Retina display run at 1.3 GHz, while the iPad Air runs at 1.4 GHz. All three have the 64 bit A7 processor with the M7 motion coprocessor. If the A8 truly can reacha 2.6 GHz clock rate, the iPad Air 2 will be nearly twice as fast as the current generation.
While many people are expecting the A8 chip to be quad-core (the A7 is dual-core), most industry analysts, and cnBeta expect it will be dual-core. They also say that it will feature a 20 nanometer semiconductor, down from 28nm in the A7. This is a substantial enough size reduction that, according to MacWorld, Apple will be able to "introduce a range of performance improvements."
The iPad Air 2 is expected to launch sometime in the late fall, and will be upgraded with a TouchID sensor and an 8 megapixel rear camera. The iPad Pro is expected to arrive sometime in early 2015.