It looks like Marie Claire took Rolling Stone magazine co-founder, Jann Wenner's advice, and found a way around Apple's app store. The fashion magazine used a new product called Onswipe, to create a tablet-friendly version of their website by giving it the look and feel of a touchscreen mobile app. The best part is, Onswipe will help anyone give their website the touch-and-swipe experience, and they're doing it for free.
"It opens the floodgates to creativity by driving the price point down to zero," Onswipe adviser John Klein said. "This is one product that needs virtually no selling."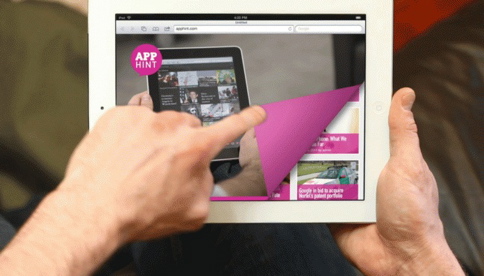 Onswipe earns revenue from interstitial ads placed on the tablet-friendly sites, which allows publishers to keep the money made from subscription sales. It also cuts down on having to create or pay someone to create apps, and from having to share any profits with Apple.
"The tablet is the TV of our generation," Baptiste said. "We think publications can get the kind of money brand advertisers are used to spending in the print world."
Onswipe also offers readers the ability to share their favorite stories on social media sites like Facebook or Twitter, and the ability to save an article for later by using a feature called MyOnswipe. Since MyOnswipe saves the file to an offline queue, the user is able to access it without an internet connection.
Onswipe launched Tuesday and is already being used by sites like Forbes, Slate and Stocktwits.