Verizon corporate stores have reduced prices on the Wi-Fi only first generation iPad, offering the 16GB iPad 1 for only $299.99. The news comes as AT&T continues to slash prices on the iPad 3G and has already sold out of the 32GB model online. Retailers are clearly trying to unload old inventory as iPad 2 supplies slowly increase across the country.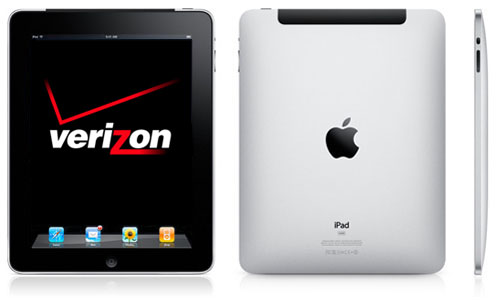 Verizon Wireless began offering the Wi-Fi only iPad along with a MiFi data bundle late last year. According to reports, no contract is required to take advantage of the new pricing, and the deal is available in corporate stores nationwide.
For larger storage capacity, Verizon is now selling the 32GB iPad for $399.99 and the 64GB for $499.99. This is a full $200 off the original selling price when the original iPad was first announced early last year. With this steep discount inventories will not last long. Privately owned Verizon stores may not be offering the same deal.
Verizon now carries the CDMA enabled iPad 2, which can connect to the cellular carrier's wireless network directly. Last year, AT&T was the exclusive wireless carrier for the original iPad 3G. AT&T has cut prices on these models online twice, with the 16GB iPad Wi-Fi + 3G going for $429 and the same model with 64GB of storage selling for just $529.
Verizon has not made a public announcement of the new iPad 1 pricing, nor has it listed the deal online. If you're interested in grabbing a brand new iPad cheap head over to a Verizon Wireless store while supplies last.