The Padcaster iPad case aims to transform your iPad into a mobile film studio by allowing you to easily mount your device to a tripod. Geared towards video journalists, videographers and DSLR users, the case features a variety of ways to attach external microphones, lights and other camera accessories. The tripod mount offers a handsfree experience while shooting video, storyboarding and editing.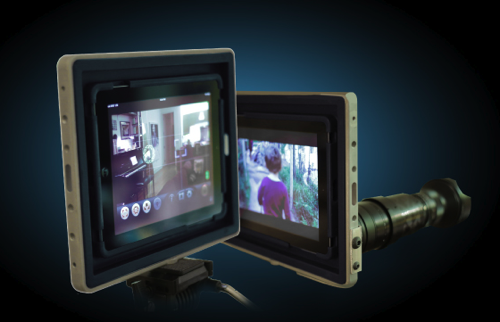 The aluminum frame is lined with threaded holes for attaching accessories, and it features a urethane insert that snugly secures the iPad in the case. When paired with the Lenscaster accessory, videographers can attach additional lenses to give them more control over the focus, or help create a wider field of view for a more film-like shooting experience. The Padcaster can also be used as a standalone DSLR cage.
Josh Apter, founder of the Padcaster says he has plans to offer urethane inserts for other IOS and Android devices in the future.
Pre-orders are now being accepted for the multifunctional iPad case. Visit ThePadcaster.com for more info.