The Pangu Team released its iOS 8 jailbreak tool on Mac OS X on Sunday. The Pangu jailbreak works with all devices running iOS 8 to iOS 8.1, however, it has been discovered that iOS 8.1.1 does include a patch that will kill the jailbreak when it is released. This means anyone still on iOS 7.x should upgrade to iOS 8.1 as soon as possible if they plan to jailbreak their device using the new Pangu jailbreak tool. You can learn how to jailbreak your iPad or iPhone using Mac OS X here or using Windows here.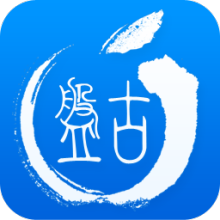 After a few bumps and bugs since its release in October the Pangu jailbreak has been deemed "stable" by Cydia creator Jay Freeman (saurik). The Pangu Team's previous iOS 7.1 jailbreak was also confirmed safe by famed hacker iH8sn0w, and there have been no reports that the current version is any different. Pangu version 1.2.0 fixed the final Pangu bugs, such as a Safari reloading issue, and Cydia is now accepting purchases for paid tweaks and apps.
As with every jailbreak make sure you backup your device before making the jump, and remember you are always jailbreaking at your own risk. Even though Pangu has been deemed safe, and even tested by us, there is always a possibility of trouble when using any jailbreak tool. Also don't forget to check out our
New iOS Apps, Games and JB Tweaks of the Week every Saturday for the latest Cydia releases and updates.