Developer FiftyThree has updated its iPad sketching app with a new open platform for "creating together". Mix is a social network for sharing and viewing sketches and drawings created on the Paper app. Users can share their own portfolio and view other works within the app or via the Mix website. Users can also use Mix to gain inspiration from other users, collaborate on open sketches and search various channels like Learn, Sketch, Play, Write, Design, and Think.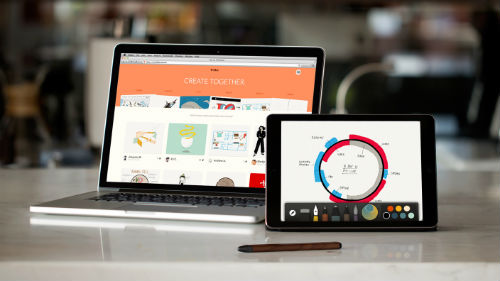 The Paper by FiftyThree app with Mix is available to download on the Apple App store for free with additional tools available as in-app purchases. Paper by FiftyThree promises to offer a simple way for anyone to sketch ideas with "no fussy settings or distractions," and it was rewarded the iPad App of the Year & Apple Design Award in 2012.
The app supports all iPad models running iOS 7 or later and it is compatible with FiftyThree's stylus Pencil.
Pencil is a Bluetooth 4.0 stylus with palm rejection software so you can draw at any angle. It also features a digital eraser so you can flip it over an erase any mistakes, just like you would do with a real pencil.
Pencil is available on Fiftythree.com or Amazon.com in Graphite or Walnut for $60.