The Pokémon Company today has updated its iPad version of Pokémon TCG Online. Version 2.24.0 of the game adds support for the Pokémon TCG XY: Phantom Forces expansion, the XY Trainer Kit—Bisharp and Wigglytuff 2-player set. This means players will be able to use Trainer Tokens to purchase 5-card Phantom Forces booster packs within the app. Players will also be able to redeem codes found in all three physical versions of the expansions to unlock digital versions of those decks.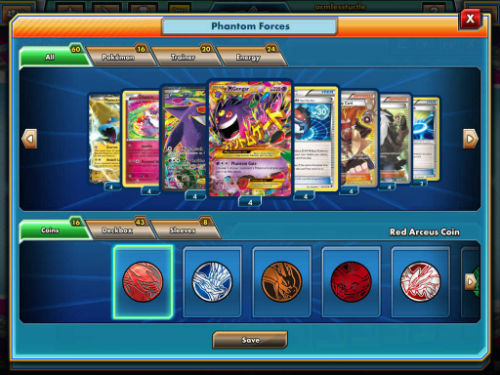 Pokémon TCG Online was released for the iPad on September 30, 2014. The iOS version is a port of the popular online version with the same name. Players can use their Pokémon Trainer Club account to save their decks to use on both the iPad and desktop versions. Pokémon TCG Online is also one of the first official iOS games released by a Nintendo subsidiary. It was followed by a release of Camp Pokémon, the first Pokémon designed specifically for iOS devices.
Both Pokémon TCG Online and Camp Pokémon are available for free on the Apple App Store.
Pokémon TCG Online supports the iPad only running iOS 7 or later.
Camp Pokémon supports all devices running iOS 6.0 or later and is recommended for children ages 6–8.