Pokémon TCG Online has finally landed on the U.S. App Store after soft launching in Canada and slowly rolling out over various iTunes regions earlier today. PTCGO is based on the original Game Boy Color game that was eventually turned into an online version for Mac and Windows. Not only is this the first Pokémon game released to iOS devices, it is also exciting news because the Pokémon Company is a subsidiary of Nintendo. As most Nintendo fans already know, the company has expressed much disinterest in releasing mobile versions of their games.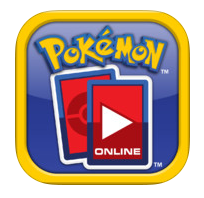 Pokémon TCG Online requires an internet connection to work, and it only supports iOS 7.0 or later running on an or iPad 3 or later and iPad mini with Retina display. It is a trading card game where players can play head-to-head or against a computer opponent to unlock more cards to build the ultimate Grass, Fire, or Water decks.
Players can store their custom made decks on their Pokémon Trainer Club account, which also allows you access to the online version. Fans of Pokémon or collectible card games like Magic the Gathering will definitely want to check it out. You can also learn more about the game and install the desktop version at Pokemon.com.
Pokémon TCG Online for the iPad is available for free on the App Store.