Ever worry that your iPad is bombarding you with radiation when connected to a 3G mobile data signal? We're used to hearing about SAR (Specific Absorption Rate) when it comes to mobile phones, however tablets are also regulated by FCC limits. Pong Research has experience developing smartphone cases that divert potentially harmful energy away from the user's body.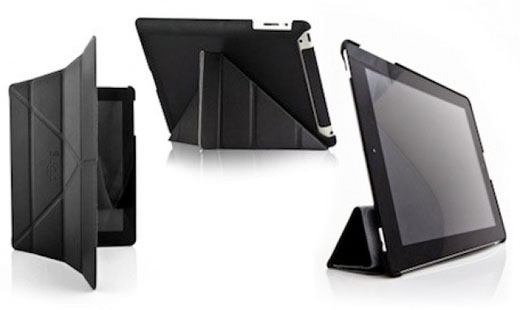 Now they have launched the Pong iPad and iPad 2 case, to provide the same antenna technology to tablet users. The Pong case diverts radiation away from the user, reducing the SAR by up to 82 percent of FCC limits. The case also provides enhanced 3G connection performance.
Some cases will activate the iPad proximity sensor, which reduces 3G transmission power by 75 percent to prevent radiation exposure to the user. This can also interfere with a decent signal when transferring data. Pong has developed their iPad case to ensure that antenna power is always optimized for a good connection to the mobile network.
When it comes to reducing the SAR, Pong cases are proven to reduce exposure to the user thanks to a special antenna configuration inside the case. This spreads and redistributes the electromagnetic radiation from your device, all while retaining optimal performance when connected wirelessly.
Pong cases are the only accessories proven by FCC (Federal Communications Commission) certified laboratories to protect iPad and iPad 2 users from radiation without reducing the overall transmission strength of the radio. The Pong case currently sells for the original iPad at $79.99 and for the iPad 2 at $99.99. Pong cases will even protect your iPad from bumps and scratches in stylish faux-leather. The iPad 2 model includes a smart cover to automatically switch the device on or off.