The ability to run iPhone apps on the iPad is great except for one thing, in full-screen mode (2x) they appear pixelated. If your iPad is jailbroken and you're tired of seeing blocky text RetinaPad is the answer. This tweak will enable Retina display mode for compatible iPhone apps, clearing up the graphics on your iPad screen.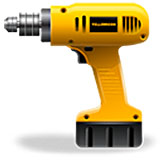 iPhone apps designed for the iPhone 4 Retina display have increased resolution for compatibility with the newer screen, but also run in a lower resolution mode on older models like the iPhone 3GS. By default the iPad and iPad 2 run all iPhone applications in lower resolution mode, leaving the 2x display blurry.
Here's how the resolution compares:
Retina iPhone display: 960 x 640 pixel resolution
Standard iPhone display: 480 x 320 pixel resolution
iPad / iPad 2 display: 1024 x 768 pixel resolution
As you can see, iPhone apps running with iPhone 4 Retina display resolution enabled offer quadruple the number of pixels to better fill the iPad screen.
The package is available on the Cydia app store thanks to author Ryan Petrich. RetinaPad can be downloaded directly to your jailbroken iPad for $2.99. To find RetinaPad open Cydia and navigate to Sections -> Tweaks -> RetinaPad. The tweak will ask to apply retina mode when iPhone apps are run, and can later be toggled to operate with individual iPhone apps via Settings -> Extensions -> RetinaPad.