Hot on the heels of its free RPG title Angry Birds Epic being released to the App Store, Rovio Entertainment announced today that Angry Birds Transformers is coming soon to iOS devices. The announcement was also made only a few weeks before Michael Bay's fourth movie Transformers: Age of Extinction lands in theaters on June 27.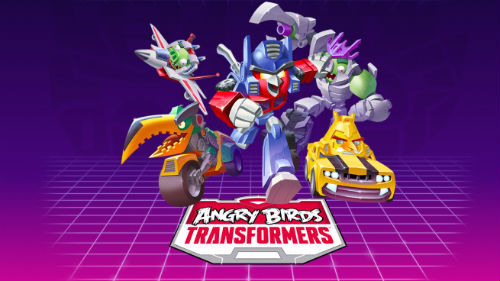 The Birds/Transformers mash-up will include tie-in products and "telepods", just like the last time Rovio teamed up with Hasbro for their Star Wars-themed game. "Telepods" are Skylanders-like interactive toys that players can purchase separately and use to unlock certain characters inside the game. Rovio promises that the game will "appeal to those who grew up with the brand in the 80s," but it is hard to believe many 40-year-old men will be clamoring for Autobird and Deceptihog dolls.
Angry Birds Transformers will be the 12th game in the franchise following the Angry Birds Stella spin-off, which is being released September 2014.
You can learn more about Angry Birds Transformers by visiting the official website, or by following along on Facebook and Twitter.