The future of the iPad mini was heavily being questioned before Apple's 2014 iPad keynote in October. Some people believed that Apple (NASDAQ: AAPL) would discontinue the 7-inch tablet since the larger 5.5-inch iPhone 6 Plus already offered a phablet-sized option. However, rumors of the iPad mini's demise turned out not to be true and Apple did launch a third-generation model.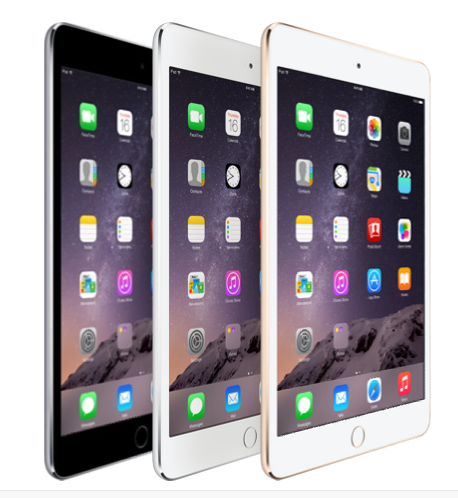 Today, rumors of the imminent end of iPad mini have resurfaced. According to Taiwan's Economic Daily News (via iDownloadblog) the iPad mini 3 will be the last of Apple's 7-inch tablets. Apple is expected to stop production on the iPad mini to focus on its upcoming rumored 12-inch iPad Pro. This isn't entirely shocking news since Apple paid very little attention to the smaller tablet during its iPad Air 2 event in October. There also seemed to be a lack of interest in the 7-inch iPad leading up to the iPad Air 2 and iPad mini 3 release. The iPad Air 2 was leaked way more than the iPad mini 3, and Apple fans were way more focused on the upcoming iPhone 6 launch and Apple watch than anything else.
But don't forget, Apple did decide to keep all three generations of the iPad mini around to give customers multiple price options. This seems to suggest that the iPad mini isn't going away anytime soon. Although Apple could decide to keep the iPad mini around just for the upcoming 2014 holiday shopping season, then discontinue it when it launches the iPad Pro in early 2015. If this happens, the original iPad Air would then become Apple's cheapest tablet option at $399.