It looks like everyone and their brother has gotten their hands on an iPad 3 part of some kind. MICGadget has done a great job of collecting all the purported leaked photographs, and they even added a few of their own iPad 3 shell snapshots. If real the images reveal that the iPad 3 will be a little thicker than the iPad 2, but it also features tapered edges that will possibly make it feel thinner. The second photo shows that the iPad 3 has a larger lens for its rumored improved camera.
An unnamed source also told MICGadget that the iPad 3 will feature volume buttons, a 9.7 inch 2048 × 1536 Retina display and a "possible" quad-core A6 processor. There have been conflicting reports about the iPad 3's chip. It's still unkown if it will be quad-core or only dual-core, but it will most likely be more powerful than its predecessor.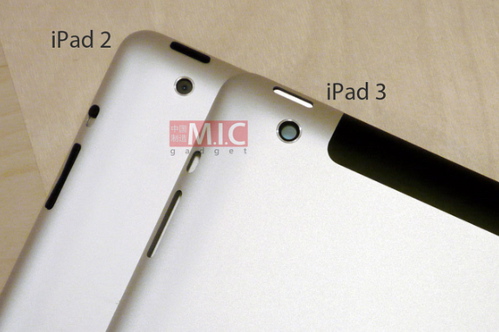 The Chinese Weiphone forums (translated) leaked a photo of a logic board from an iPad 3 prototype. It features the "A5X" chip which we previously covered here.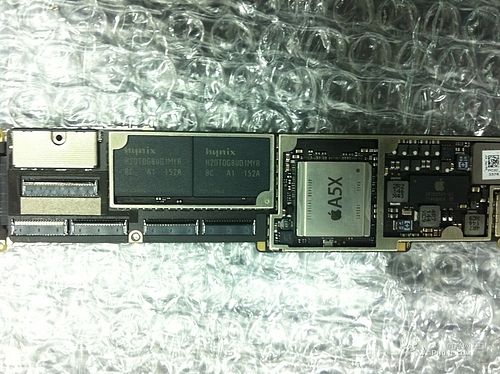 Last but not least, Apple.pro published a leaked image of what is supposed to be the front glass of the iPad 3.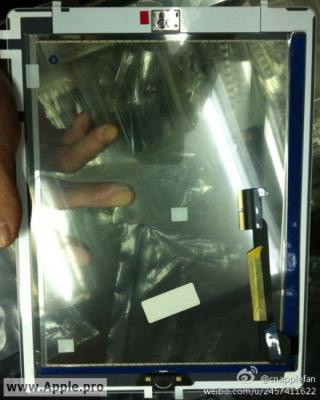 MacRumors claim they also acquired a mass produced OEM replacement screen for the iPad 3 that proves it will feature 2048 x 1536 resolution. You can view their test results here.