Samsung has agreed to halt sales of the Galaxy Tab 10.1 due to its intellectual property battle with Apple. The Korean manufacturer announced on Monday, that it would refrain from advertising or selling the tablet in Australia until September 30.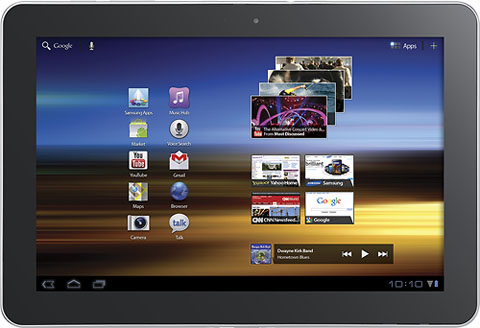 Apple lawyers told the court that Samsung's modified tab still infringed its patents. Apple said the new version, which was supposed to launch in Australia on September 12, did feature some reduced functionality, but it still copied the iPad's design. Samsung called shenanigans, saying Apple has presented no new evidence on how the modified Galaxy Tab still infringes.
"We don't have any evidence that makes their case. We have a different product, a new product ... we believe our device does not infringe," Samsung's counsel said.
Samsung had originally agreed to delay sales of the Tab in the U.S. and present Apple with a new Australia version one-week before its launch.
Apple said they would detail the specific patent problems and provide Samsung with a statement of facts by September 5. The two return to court on September 26 and 29.