Glu Games has finally released Samurai vs Zombies Defense 2 for the iPad, iPhone and Android devices. The follow-up to the popular side-scrolling / strategy game features all the fun gameplay of the original, while adding many new and exciting features. Users can now choose from four different heroes, compete in multiplayer games, and take daily challenges to earn bonus items.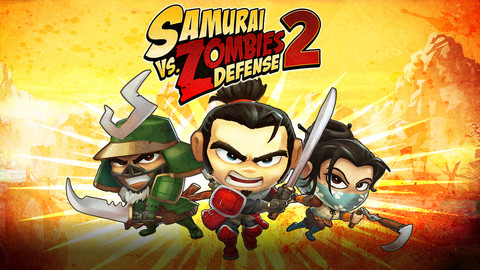 The sequel builds on the popularity of the original by adding more zombies, allies, power-ups and special abilities. Gone is the plinko game, and the ability to go back to completed levels, but users can now earn extra artifacts and money by competing in the multiplayer battles, or by completing the Daily Challenge.
Fans of the original will love trying out the new Ronin and Kunoichi heroes, and testing out new allies such as the Handmaiden and Sheild Samurai. Don't worry, all the familiar allies and enemies are still included in the game!
Samurai vs Zombies Defense 2 is still free to download, and still features ads and in-app purchases. However, just like the first, you can enjoy the game without spending money. The game requires your device be running iOS 5 or higher, and it's optimized for the iPhone 5. You can download it now from the App Store.