Apple is one of the few retailers holding an actual Black Friday sale on Black Friday. I think Walmart's sale started the day Halloween ended, or maybe that's when they started playing Christmas music in the stores... I can't remember.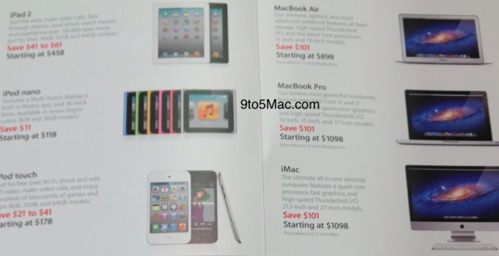 9to5Mac published an early look at Apple's Black Friday sales circular. There are plenty of discounts on MacBooks, various Apple accessories and the iPad. The image is kind of blurry, but it looks like you can save $40 to $60 on an iPad depending on the capacity. (16GB, 32GB, 64GB).
You can also save money on the iPad 2 Smart Cover, Wall Mounts and other iPhone and iPad accessories. The Apple Black Friday sale starts on Friday, November 25. It's only a "one-day event," so don't miss out!
[via 9to5Mac]