Popular accessory maker ZAGG is holding a three day Father's Day sale for its iPhone and iPad accessories. You can save up to 70% on iPad and iPad mini keyboards, Bluetooth speakers and iPhone cases. The sale begins on June 4, 2014 and ends on June 6, 2014. Here are a few examples of what's on sale the next few days.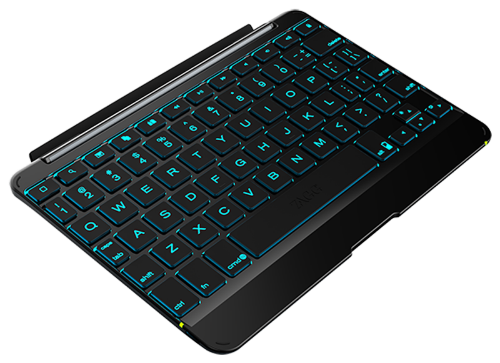 iPad mini Keyboard: Only $30 (normally $100) - While any external keyboard makes typing easier on your iPad mini, Zagg promises you will love its "unique hinge" system that allows you more viewing angles than the competition. The keyboard cover features a reversible reading option for when you're not typing, backlit keys and Bluetooth support. Zagg also claims that its mini keyboard is "one of the thinnest keyboards available" on the market.
PROfolio for the iPad 4: $50 (normally $100) - The "ultrathin PROfolio" is only .82 inches thin eliminating unnecessary extra bulk that some keyboard covers add to your tablet. It ships with the standard island-style keys, magnetic clasp and specific iPad shortcut keys. The PROfolio also protects your tablet from damage such as scratches, dings, and dents when you are on the go.
Two-in-one Bluetooth Speaker: $125 (normally $250) - Zagg's two-in-one desktop and portable speaker works with any Bluetooth enabled device.
You can check out all of Zagg's Father's Day deals at Zagg.com.