The Commercial Times claims that Apple has begun production on its second-generation iPad Air and that the new tablet will begin to ship by mid-October. The Times' report coincides with an earlier report from AppleInsider that also said Apple plans to launch the iPad Air 2 this fall.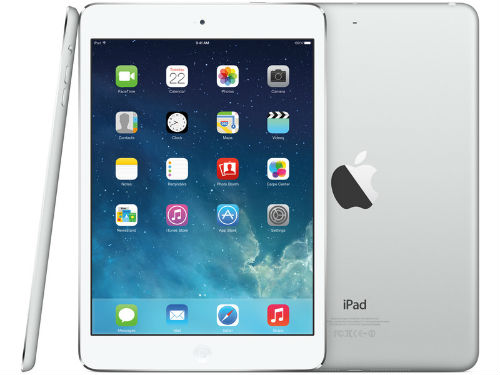 The Times also claims that the third-generation iPad mini will be delayed until early 2015. This is interesting since Apple has always launched its 9.7-inch and 7.9 inch tablets together since the iPad mini was first introduced back in 2012. However, rumors and leaks for the new iPad mini have been basically nonexistent, which could mean Apple has put it on the back burner.
Other rumors have suggested that Apple also plans to release a 12.9-inch iPad Pro in 2015. If true, the company could be waiting to announce both the iPad mini 3 and Pro model around the same time early next year.
The most likely scenario is Apple will host a second media event in October to launch OS X Yosemite and announce its new tablet lineup which will include both the iPad Air and iPad mini. There doesn't seem to be much benefit in releasing the iPad mini 3 after the 2014 holiday shopping season.