Shazam can be a helpful tool when you need to identify a song quickly with just a snippet of audio. The app continues to expand, now making it possible to identify and tag advertisements and television shows in addition to just music. Brand new features have just been added to Shazam in the latest update, but for now they are exclusive to the iPad.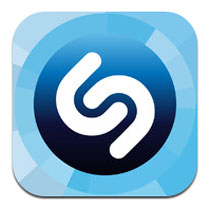 So what can iPad users expect when they install Shazam 6.0.0? For one, the app will run in the background and automatically tag any audio within earshot of your iPad. This feature makes it possible to use other apps while Shazam quietly listens the entire time. A redesigned home screen shows real-time data including a map of what music is being tagged around the globe.
Note that Shazam 6.0.0 is a universal binary that replaces the previous Shazam for iPad. Make sure to open Shazam 6.0.0 and import any tags you want to save from the old app before deleting it.
iPhone and iPod touch users can rest assured that Shazam plans to bring these features to their iOS devices in a future update. From the official list of what's new in Shazam 6.0.0 on the iPad:
- Shazam is now a universal app
- Auto Tagging: When Shazam is running it tags music and media around you – like songs featured in a TV show or music playing on your device
- Shazam even runs in the background and tags while you check your emails or play a game
- Dynamic new home screen: Browse real time updates of what's being tagged on TV right now (US only) and the hottest music tracks globally
- Flip through your recent matches - add the ones you like to your favorites
Shazam is a free download for iOS devices. Get more information on the latest Shazam update directly from iTunes.