So far it has been kind of a disappointing CES 2015 for iPhone and iPad accessories. Most of the announced third party iOS cases and chargers have just been upgrades of already existing products. There have also been a few five-slot power docks, speaker cases and Bluetooth keyboards showcased, but we have seen all that before. Luckily there was one interesting product for the iPad spotted earlier this week.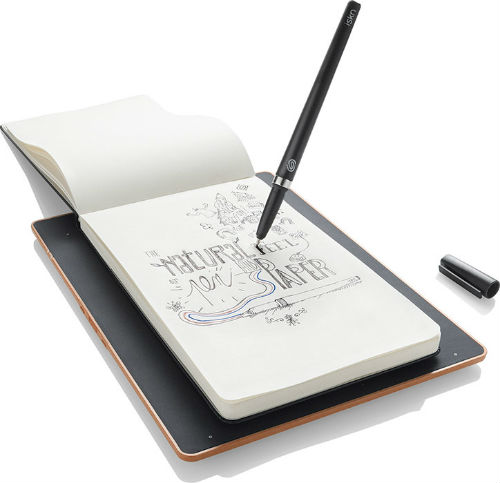 The Slate by iSketchnote allows you to transfer your pen and paper drawings to your iPad using a Bluetooth connection. Users can place a notebook or a piece of paper on top of the writing platform and the Slate will digitize their sketches or writing in real-time. The platform features a scratch-resistant coating that holds the paper in place, and it is built for mobility only weighing in at 14.1 ounces (400 grams). The Slate is also equipped with a micro SD card and micro USB ports and offers up to 10 hours of battery life.
There are also three Slate-friendly pens available and you will need to download the free iSketchnote app to access your digitized drawings.
You can pre-order the Slate, two pens and a cover for $179.99 through the iSketchnote store. The Slate will begin shipping in "early 2015". It is compatible with the iPad 3 and later and all three iPad mini models.