So far the next generation iPad rumors have suggested Apple is working on a variety of smaller and thinner iPads, but a "reliable source" told iLounge a different story. The iLounge tipster said the iPhone, iPad and MacBook Pro will all be receiving redesigns in 2012.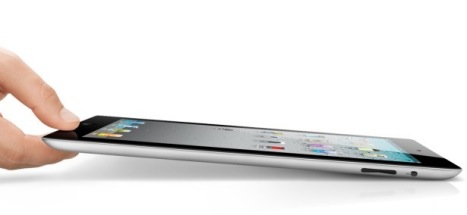 The third-generation iPad will be thicker (0.7 mm) to accommodate the rumored dual OLED backlights, and it will be revealed in January followed by a March release. This is much a different story from the "iPad mini" and thinner iPad 2S rumors we've been hearing from other sources.
The DigiTimes reported Apple will be releasing a thinner iPad 2 in March, followed by the iPad 3 in Q3 of 2012. Supposedly Samsung and LG Display are having trouble manufacturing the iPad 3's 2048 x 1536 retina display, and the device will not be ready for an early 2012 release like originally expected.
According to a different inside source, Apple experienced manufacturing problems with the iPhone 5 redesign before abandoning it in favor of the iPhone 4S. Maybe Apple plans to do the same thing with the iPad 3 if manufacturing problems cause unexpected delays. The rumored thinner iPad 2 could be their backup plan like the iPhone 4S was for the iPhone 5. It worked once didn't it?