With a new year comes fresh reports of Apple's upcoming device releases, and the iPad is no exception. Initial leaks indicate the next generation iPad will have a slimmer width from side to side. This form factor would essentially mirror the iPad mini, except with a larger screen size. Gizmag explains that the bezel on each side will be over 8 mm thinner.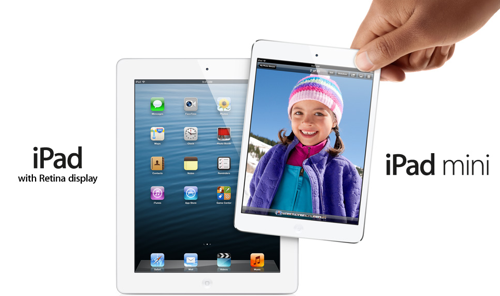 Not only this, but the iPad 5 could launch as early as March 2013 thanks to new competition in the tablet market. The Next Web has already received evidence from developers that Apple is indeed testing new hardware. The company has also moved to source A7 processors from Taiwan Semiconductor Manufacturing Company (TSMC) instead of Samsung.
Although Samsung currently manufactures 32nm A6X iPad chips, according to SlashGear Apple is already running a trial with TSMC to produce a 28nm A6X chip. If the trial is successful, Apple could move its production of the next generation A7 chip to TSMC. Samsung and Apple continue to have legal battles as Apple has slowly reduced dependence on its rival to supply components.
The March 2013 date may be early, as other reports have pointed to a summer 2013 release date for the refreshed iPad line. It's not clear whether or not Apple will continue to manufacture the original iPad mini or previous versions of the full-size iPad to sell at a reduced price after the iPad 5 launch. We can be sure as the tablet market continues to heat up that Apple will put everything it has into staying at the top of its game.
When it comes to the iPad mini 2, the updated hardware will likely include a 7.9-inch Retina display. Apple is expected to announce iPad mini sales of over 10 million units during the last quarter of 2012.