After releasing Avernum 2: Crystal Souls to the App Store on Wednesday, Spiderweb Software quickly pulled the game one day later, after realizing it did not work with iOS 8.3.
"There is currently a serious bug in the newly-released Avernum 2 HD for the iPad. For some reason, the game is having trouble registering touches on parts of the screen. Rotating the screen can return functionality temporarily, but the game is pretty messed up."
The company then announced it was no longer going to develop games for the iPad.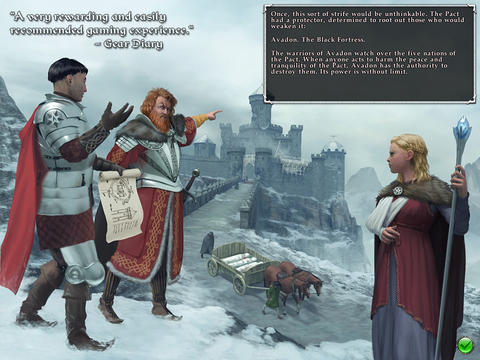 Spiderweb announced on a forum post that competition on the App Store and skyrocketing advertising costs were just two of the reasons for the decision. The company also noted that "iOS 8.3 completely broke the engine they have been using for the last several years," and it did not seem cost effective to learn a whole new system.
Spiderweb will continue to support its current games on the AppStore until "Apple makes changes that makes it impossible to support them." Those games include Avadon: The Black Fortress, Avadon 2: The Corruption, Avernum: Escape from the Pit and Avernum 6.
Apple users who bought Avernum 2: Crystal Souls can continue to play the game on iOS 8.2 or contact support at support@spiderwebsoftware.com for a replacement game or refund.