As we reported way back on April 4, less than 24 hours after the release of the iPad WiFi-only model, @comex's "Spirit" jailbreak was demonstrated successfully jailbreaking the iPad WiFi by The iPhone Dev Team's musclenerd. Unsurprisingly, due to the fact that the iPad 3G runs the same OS as the iPad WiFi, the Spirit jailbreak has now been demonstrated jailbreaking the iPad 3G. Watch the video below to see the demo.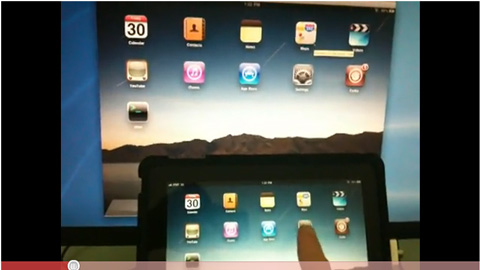 The iPad and iPhone community is expecting the Spirit jailbreak to be released by its creator, @comex, relatively soon. The iPhone Dev Team recently confirmed on their blog that the release of Spirit would happen after the iPad 3G was "in customers' hands", though exactly how soon after remains unknown.
The release of Spirit is highly anticipated by iPad and iPhone owners alike, as Spirit is effective on all devices running the iPhone OS. Spirit is a "userland" jailbreak, the first of its kind since iPhone OS 1.x. "Userland" jailbreaks are very effective and easy to use, but come with their own set of caveats. As the iPhone Dev Team explains, "userland jailbreaks are more troublesome for Apple since they expose security weaknesses that exist even for non-jailbroken owners. As such, Apple is likely to close them soon after they're made public. One recent example of this is the SMS vulnerability exposed at Blackhat last summer. Apple released new firmware to close that hole within a day."
Spirit will, of course, remain effective for users that choose not to update to any new firmware releases Apple may produce in response to a new jailbreak. Users that plan to utilize the Spirit jailbreak are urged to back up their SHSH blobs before jailbreaking their iPad, iPhone or iPod Touch.
More useful information on Spirit, also via The iPhone Dev Team:
Spirit is an untethered jailbreak.
Spirit works on all devices. (However, the redsn0w and PwnageTool flows will continue to work on those devices they've always worked on)
Spirit does not include a carrier unlock. (Please don't bug @comex about that)
Spirit requires your device to be activated or hacktivated
Stay tuned for more information on when, exactly, Spirit is expected to be released.