Disney has finally released Star Wars: Commander to the U.S. App Store. The new Star Wars title was originally soft launched in Australia a few months ago. Unfortunately the game is a free-to-play, base building title much like Clash of Clans. This means it is full of timers and in-app purchases instead of anything fun.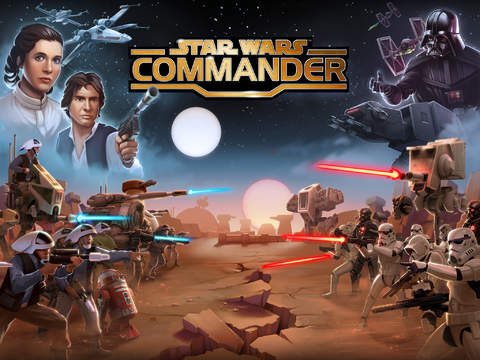 The game includes the usual features found in most timer-based strategy titles. The only twist on the genre is that players can choose to join either the Empire or the Rebellion. Players can then train troops, build defenses and team up with other players to attack other bases. Here's the official description:
"During a time of Galactic Civil War, competing forces need allies for their cause. The Rebellion rallies for justice and freedom, while the Empire seeks control of the galaxy. Where does your allegiance lie? Will you side with the Empire's strength and relentlessness, or the Rebellion's heroism and resourcefulness? The choice is yours!"
The top in-app purchases range from $5 in a "handful of crystals" to $100 of a "shipment of crystals". It is pretty amazing that people are not willing to spend $2.99 on a full game but will spend $100 on useless digital junk. Now you know why studios are releasing so many Clash of Clans clones, like Call of Duty: Heroes, to the App Store.
Star Wars: Commander is now available for free for all iOS devices running iOS 6.0 or later.