Many Apple fans were let down by the announcement of the iPhone 4S. Especially since it's been revealed the iPhone 4 can handle its ace in the hole Siri. At least we can realistically dream about the iPad 3 while we grow bored of the new iPhone. Because who knows how long it will take before the iPhone 5 rumors start again.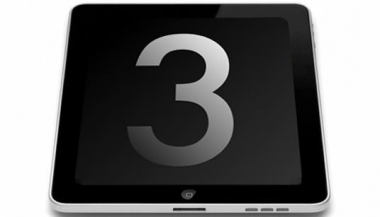 Susquehanna Financial analyst Jeff Fidacaro got the Apple rumor mill churning after he told AllThingsD there are 600,000 to one million iPad 3 builds showing up in the supply chain. Apple's fourth-quarter iPad builds are up to 12 to 14 million, from 11 million to 13 million.
Unlike the iPhone 5 Apple doesn't seem to have the luxury of sleeping on the iPad 3. The tablet war has been set ablaze by the HP TouchPad fire sale and recent Kindle Fire announcement. People are looking for quality tablets for cheap, and Apple's competition is starting to deliver.
If Fidacaro is right, and Apple is working on the iPad 3, perhaps we will be seeing it sometime in early 2012. March seems like a good guess since it's the month they announced the iPad 2.