iOS users who are not interested in Apple's new sentence finishing QuickType keyboard will be happy to know that there will be many other alternatives when iOS 8 launches this fall. Apple has opened the door for popular Android apps such as Swype and Swiftkey to join the iOS ecosystem by allowing users to download third-party keyboard apps from the App Store. Both Swype and Swiftkey have already released statements to Re/code announcing their plans to release versions of their products to iOS.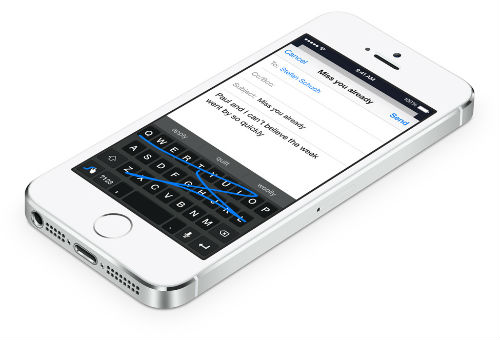 "I think it's obviously a wonderful day for anyone who wants to be productive and use iOS devices," said Joe Braidwood, chief marketing officer for SwiftKey.
Aaron Sheedy, vice president of product marketing at Swype said he "couldn't be more excited" to bring his keyboard to iOS users.
Swiftkey plans to bring all the features from its Android keyboard to iOS "as soon as possible," and Swype said it is working hard to have its version ready for the launch of iOS 8.

Both Swiftkey and Swype will also have stiff competition in the "original iOS keyboard," Flesky. The creators of the popular iOS app let their followers know via Twitter that they will be "one of the first third party keyboards to be available for iOS 8."