When you think about it Telltale Games and Mojang kind of make an odd pairing; one creates interactive episodic video games, while the other is the developer behind the most popular free-to-build sandbox game in existence. But that's not stopping the two studios from teaming up to release an "all-new narrative-driven game series" based on Mojang's popular Minecraft title.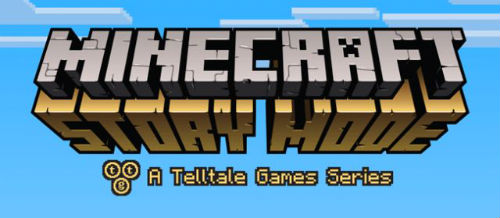 In case you didn't already know, Telltale is the developer behind the hit interactive video games based on the popular television shows Game of Thrones and The Walking Dead. The developer also recently launched its first series based on a the console game Borderlands. Telltale's games are released in episodes and are akin to a choose your own adventure where the narrative is driven by a players choices instead of their actions. Minecraft: Story Mode will also be an episodic series with its own original story set in the Minecraft world. The game will not be an "add-on for Minecraft, but rather a separate stand-alone product that will premiere in 2015 on consoles, computers and mobile devices," according to the official announcement.
Minecraft has already been licensed as LEGO sets, plush dolls and other items, so it only makes sense that it is being turned into a Telltale game too. Let's be honest, it would already be a Saturday Morning cartoon if this was the 80s' or 90s'. It's just that popular.
The first episode of Minecraft: Story Mode will be released in 2015 for Xbox and PlayStation consoles, PC, Mac, and mobile devices.