While the world waits for the iPhone 6 and iWatch to be announced on September 9th, the supply chain is gearing up production for the next-generation iPad Air, according to the DigiTimes. The Taiwanese trade publication said "touch panel makers TPK and GIS are among some of the makers receiving orders from Apple," and that the iPad Air 2 "will remain unchanged in terms of size and resolution," but it will be "thinner". Previous leaks of purported iPad Air parts have also revealed that the new tablet will not feature any cosmetic changes worth getting excited about.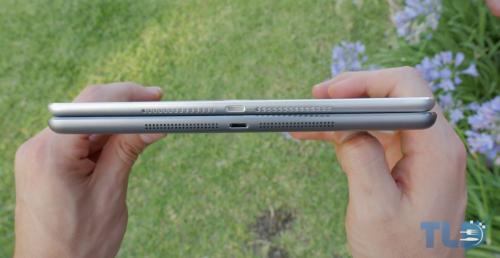 The iPad Air 2 is also expected to ship with the an improved version of the Touch ID fingerprint sensor found on the iPhone 5s. What "improved" means is still unknown at this time, but you can bet Apple will be pushing its Touch ID technology even harder after the alleged iCloud breach.
It is unknown when Apple plans to unveil its next-generation iPad, but some believe the iPad Air 2 will makes its debut in 2014, followed by an 12.9-inch iPad Pro in 2015.
Apple recently sent out invitations to a press event at the Flint Center for the Performing Arts in Cupertino, California on September 9th. Tim Cook and team are expected to unveil two new iPhone models and Apple's new wearable devices dubbed the "iWatch" during the keynote.