Apple released iOS 8.3 on April 8, 2015. The update included several new features, such as wireless CarPlay support, and a number of bug fixes and other improvements. However, with every new iOS release, users are reporting a number of issues after installing the new software. Here are the top iOS 8.3 complaints submitted by Apple customers.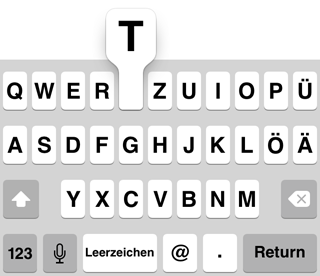 Every new iOS release brings new complaints about battery drain, but there seems to be mixed reviews about iOS 8.3. Users are still complaining about poor battery life on the Apple Support forums, but some claim that the issues began with iOS 8.2. Most of the complaints also have to do with the iPhone 6 and 6 Plus, and not the iPad. This could be due to Apple's new fitness tracking features, or other user related problems.
Other users have turned to the Apple Support forums, Reddit and MacRumors after losing the ability to use Touch ID when making purchases in the Apple Store. If true, this would be the second time an iOS update broke Touch ID functionality. Apple was forced to quickly release iOS 8.0.2 when iOS 8.0.1 broke Touch ID back in 2014.
This time users are being forced to enter their password even when they have Touch ID enabled to make in-app and online purchases. Some Reddit users have found a workaround and there have been other reports claiming that the problem has been fixed.
In another Apple Support thread titled "iPad Air after iOS 8.3 crashes," user PrabuBLR said applications are crashing on his iPad Air after installing the new software, and other users are reporting that their keystrokes are getting stuck and obstructing their keyboards. Some users said restarting their iPad helped eliminate these issues.
It is unknown if these bugs actually have anything to do with iOS 8.3 or stem from other issues. Apple has not publicly acknowledged any of these complaints and has not issued any fixes at the time of this post. These bugs also don't seem to be that widespread.