Twitter has taken a page from Facebook's playbook by beginning to test auto-play videos in its iPad and iPhone apps.
"We're running a small test on a few variations on the video playback experience," a Twitter spokesman confirmed in an email statement to Ad Age.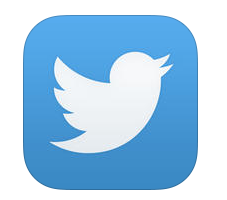 This means some iPad and iPhone users may experience videos automatically playing in their news feed when using the Twitter iOS app. The auto-play videos are being tested on promoted ads, clips that are part of Twitter's Amplify program for advertisers and videos being directly uploaded by users. Videos shared from Twitter's Vine app will not play automatically and will still require users to launch them.
Auto-play videos are not only annoying, but they pose a problem for mobile users with limited wireless plans since they eat up data. Apple does allow its users to disable Facebook's auto-playing videos when they're connected to a cellular network. Hopefully the disable feature will also be included in the Twitter app settings when the auto-play videos are officially rolled out.
The auto-play videos are part of Twitter's plan to extend its own video service to take on YouTube.