Watching the promo video might be slow torture, but the R Case for the new iPad is an interesting accessory. The case is a simple rear skin with two rubber rails which prevents the iPad from slipping off surfaces, and makes it easier to hold with one hand. The rubber rails can also support a bracket for adding many useful accessories. There is a suction-cup for sticking your iPad almost anywhere, or you can add a VESA-compatible mount, which adds a lot more options.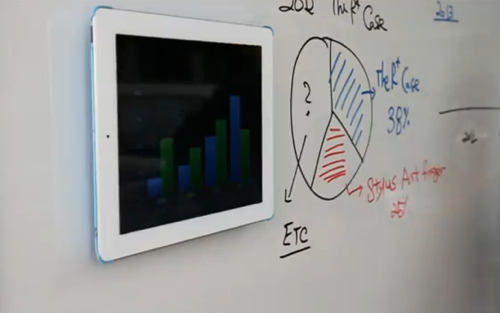 The video below shows a lot of interesting ways you can use the R Case, like sticking your iPad to your bathroom mirror while brushing your teeth. I suggest skipping to the 1:30 mark so you don't have to listen to the usual the "iPad is annoying to hold" spiel.
The R Case will be available on July 2nd from TouchNS. Pricing is unknown at this time.
[via Cult of Mac]