The Apple price wars are really starting to heat up between Walmart, Target and Best Buy. Walmart has topped Best Buy's current iPhone sale by dropping the price of the iPhone 5s from $145 to $119, and by reducing the iPhone 5c to only $29. You can even save more money by trading in your used electronics through Walmart's Gadgets to Gift Cards program.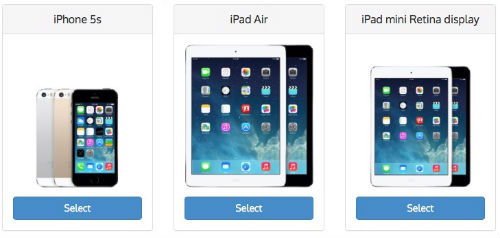 Beginning March 9, Target is offering a minimum of $150 for used iPad 2 models, according to Techno Buffalo. Target's iPad 2 trade-in deal begins one-day after Best Buy's $200 iPad trade-in deal expires, and it includes a bonus $30 Target gift card for anyone who participates. Target is also accepting used iPhone trade-ins until March 22.
Target's iPad deal is in-store only and ends on Saturday, March 15. You can see a list of participating Target locations here.
Walmart's iPhone deal requires a new two-year contract with either AT&T or Verizon Wireless.