Apple Pay isn't all about waving your iPhone to pay for food at McDonalds. The service can also be used for making in-app and online purchases on devices that have Touch ID but no NFC technology, like the iPad Air 2 and iPad mini 3. This is why a recent rumor claiming that both Touch ID and Apple Pay will eventually make their way to other Apple products, like the MacBook Air, is not all that crazy.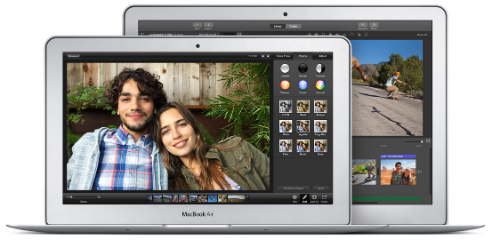 The rumor was posted on the Taiwanese blog Apple.club.tw on Tuesday. The report says sources have confirmed that future versions of the MacBook Air, MacBook Pro, Magic Mouse and Magic Trackpad will ship with built-in Touch ID fingerprint sensors. If true, this would allow Mac users to make online payments, log-in to their accounts and authenticate other actions with a simple touch of their finger. This also doesn't seem like much a stretch since Apple has been trying to add continuity between devices with the launch of Handoff and other features found in iOS 8 and OS X Yosemite.
Apple Pay is currently only supported on the iPhone 6, iPhone 6 Plus, iPad Air 2 and iPad Air 3. The soon to be released Apple Watch will also be able to make NFC-based Apple Pay payments when paired with an iPhone 5 or later.