If you believe the latest Apple rumors, then you believe that the next generation iPhone will be here this October, and the iPad 3 will be close behind. According to the newest iPad 3 rumor published by the Taiwan Economic News, the iPad 3 will be released around Thanksgiving or early next year.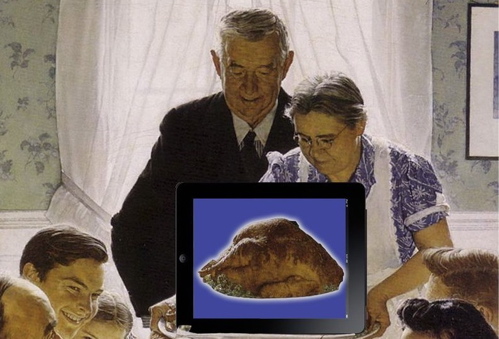 The report cited industry executives who believe that Apple will discount and discontinue the iPad 2 to make room for a new iPad to be released in the upcoming months. Asustek Computer Inc. is gearing up to take on the cheaper iPad 2 and iPad 3 by launching their own tablet PC to coincide with the iPad's current price points. The Asustek tablet is rumored to be lighter, thinner, feature more battery life and have quicker response time when starting up. But we've heard this all before.
It's unclear if Apple is feeling pressure to rush out an iPad 3 this year, or if it's just an Apple fanboy/tech blogger fantasy. Many analysts believe Apple will introduce a mid-range/pre-paid iPhone along with the iPhone 5 to compete with the growing number of Android devices. But it's unknown what they will do to compete with all the so-called iPad killers flooding the market.
Even with all the rumors pointing to an iPad 3 release this year, it's kind of hard to believe that Apple will discontinue the iPad 2 when it's selling so well.