Conde Nast, publishers of the incredibly popular Wired Magazine, will be giving away the iPad version of Wired's May issue at no cost for the next 30 days. The giveaway is the result a sponsorship with Adobe. The Wired Magazine iPad app made headlines when it debuted in 2010 by nearly matching its traditional newstand sales with sales of the all digital iPad version of the magazine.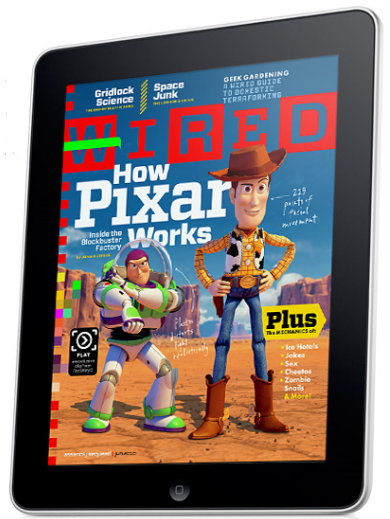 The Wired Magazine iPad app is free, and can be downloaded from Apple's AppStore. Once installed on your iPad, users can purchase individual issues of Wired Magazine for $3.99. However, as mentioned, thanks to Adobe users can download the May issue for the next 30 days without paying anything.
Indications are that Wired readers shouldn't expect this sort of arrangement to come along all the time. However, Wired has been working on a host of new features for their iPad app, many of which will debut in the May issue. This makes this sort of arrangement with Adobe more agreeable. The Adobe sponsorship provides a revenue stream while simultaneously encouraging new readership through the lack of a price tag.
Want your free issue? Just go grab the app.