Yahoo today updated its iOS email client with a new "minimize compose" feature for the iPad. Minimize compose allows you to swipe down on the header bar to minimize the compose email window. This makes it easier for you to access other features, like your inbox, while writing an email. The update brings the Yahoo Mail app to version 3.2.2 and includes a few unnamed bug fixes.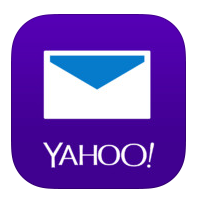 Apple announced a similar feature is coming to its Mail app in iOS 8. Apple's new email compose window will also allow you to swipe down to dock the window at the bottom of your display. This is a great feature for multitasking and writing multiple emails, which will be displayed in trays when more than one has been minimized.
The Yahoo Mail app is available for free on the App Store. The app includes 1TB of free space, real time alerts for new email, the ability to switch between multiple Yahoo email accounts and more. Yahoo Mail users also have access to personalized news, sports scores, stocks and Flickr photos.
The app supports all devices running iOS 7.0 or later. The new "minimize compose" feature is only available on the iPad.